Over the years Fiam has made to its working methods important technical innovations. Thanks to a process of research and development is continuous and constant over the years, we have achieved quality certifications are very important for our sector.
We drastically reduce any environmental impact through excellent product quality which guarantees long-lasting use. In addition to offering an unparalleled service in the sector, spare parts also remain available years after purchase for maintenance or renewal.
Our products are certified and designed to offer a unique experience to the
user. Materials and finished products are subject to strict quality control. Our percentage of returns and breakages is close to zero, compared with a sector average of between 3% and 5%.
FIAM creates all products according to the principles of sustainable development.
Less is more. The desire to get to the heart of things, to design while remaining focused on functionality and aesthetic cleanliness, is in itself an ethical attitude that avoids waste and is environmentally friendly. Renewable raw materials. We use recycled or recyclable raw materials produced in Europe according to applicable environmental regulations. Short supply chain. We favour Italian raw materials for greater flexibility and to minimize any environmental impact through transportation. Transport. We use rail transport as first choice and always optimize the number of items per load.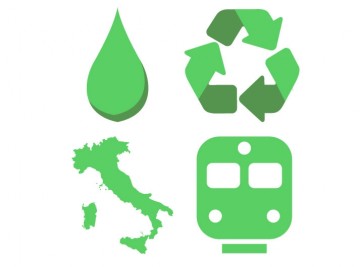 Clean energy thanks to photovoltaic system
ENERGY FROM SUN
Produced by photovoltaic panels
ENERGY PRODUCED
kWh
CO2AVOIDED
kg